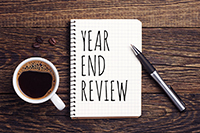 2020 Year End Review
Saturday, 26 December 2020
---
2020 is wrapping up and I wanted to say thank you to everybody who helped make my C# book one of the top books in its category. Recently the book has also been added to several other eBook and print platforms which is also very exciting. Below is a chart to illustrate the growth this year.
Beyond books, my C# course on unQbd also did well this year but I don't have a fancy chart for that. 2021 is going to be a very exciting year with new books and other products coming out!
---
I wish you well in 2021, it sounds like good things are on the way.